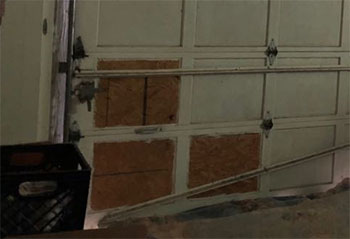 Panel Replacement
Customer Issue: Some wooden door panels became badly warped and rotted over time.
Our Solution: Replacement was a simple enough matter; opener turned off, old panels unscrewed or cut away in the more warped cases, and new lightweight aluminum panels from Windsor took their place. The end result was a very light and inexpensive door that stands up to time better and doesn't require a lot of maintenance.
Mimi Gammentrub
- Stapleton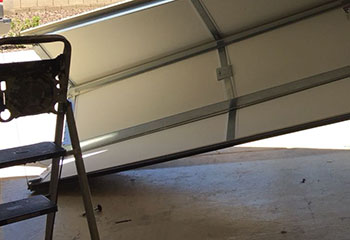 Garage Door Off Track
Customer Issue: Door got off one of its tracks.
Our Solution: We carefully examined the situation and determined that the cause was some bending in one of the vertical tracks which had forced a couple of rollers to slide out. We straightened the track, reinserted the rollers, and then made sure the door could move smoothly again.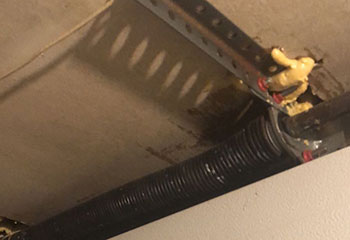 Spring Replacement
Customer Issue: Broken torsion spring.
Our Solution: We first made sure to disconnect the opener from the door, and then proceeded to carefully remove the damaged spring and unspool one of the cable that got off its drum. We then installed a new torsion spring in the old one's place and adjusted its tension so that the door could open and close evenly and fully.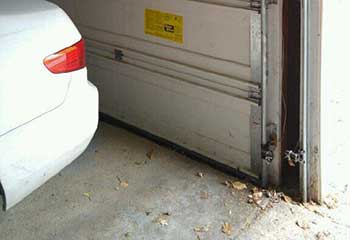 Sensor Alignment
Customer Issue: Door wouldn't close.
Our Solution: We suspected the problem to be with the opener safety sensors, and in fact, it was. They'd become misaligned and were mistakenly perceiving an obstacle. After realigning the sensors we tested the door again and it had no trouble closing immediately.